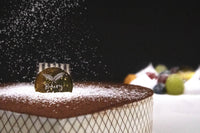 Made in Toronto, With ♡
Bakery Gateau was established in 2003 in Toronto, Canada as one of the first Korean Bakeries in Toronto. Our passionate team strives to provide quality Korean inspired breads and pastries. We have over 19 years of baking experience that has allowed us to serve our customers with curated, balanced desserts made from hand. 
Our bakers start early in the morning to make fresh products daily. We create everything from scratch from the dough to the fillings including our signature fresh cream, custards, and chocolate cream. We care about what goes into our products and are free of preservatives, MSG and artificial flavouring. 
Thank you for stopping by! We hope you enjoy our products.